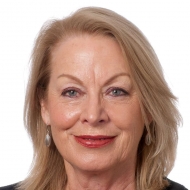 This user account status is Approved
This user has not added any information to their profile yet.
Bio-Protection Research Centre
Sue's research involves analysis and modelling relationships between insect ecology and climate to estimate their potential distribution and abundance in new regions. As well as classical statistical approaches, novel analysis and prediction methods from ecological informatics and computational intelligence are used. Applications are in the areas of bioprotection, biosecurity and climate change.