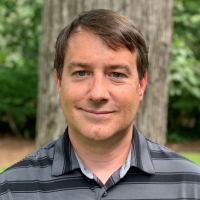 Happy New Year! As we close out 2022 and begin the adventures of 2023, I thought it would be good to reflect on recent activities of the International Pest Risk Research Group and mention a few things we have in store during the coming months.
Obviously, it's impossible to ignore the effect of COVID-19 on IPRRG, both directly and indirectly. Since the start of the pandemic in early 2020, the ways in which we communicate and work together have changed dramatically. In some cases, this led to opportunities for IPRRG, such as the webinar series that we had discussed repeatedly in years past and finally made into a reality. If you have missed any of our excellent webinar presentations, don't fret – recordings of all of them are available from the IPRRG YouTube channel (please subscribe if you haven't already!) and can also be accessed via our webinar series page. We intend to resume a regular webinar schedule in early 2023, but we're always looking for presenters! If you have any suggestions, please don't hesitate to contact me.
Ultimately, though, I think that we have all been craving the opportunity for in-person interaction – virtual meetings and presentations are useful, for sure, but an imperfect substitute. After a three-year wait, the IPRRG Annual Meeting in Athens, Greece this October brought many of us together for a welcome return to form, with dozens of oral and poster presentations as well as an informative field excursion that many have cited as a meeting highlight. We haven't finished assembling the meeting page yet, but as with our past meetings, anyone who wasn't able to attend will be able to download presentation PDFs and other materials from IPRRG 2022. We'll let you know when the download page goes public. Notably, work is underway on a set of papers for a special issue of EPPO Bulletin organized around the meeting theme, "Climate change and pest risk analysis". The lead authors and editors have been selected, and if you would like to know more, please feel free to contact me or Darren Kriticos, who is serving as "cat-herder-in-chief" for this effort.
That brings me to our recent change in leadership! IPRRG is a large community, with roughly 450 members from more than 50 different countries, and it takes a lot of work to keep this machine running, so to speak. I would like to thank Darren, Denys Yemshanov, Melanie Tuffen and Ruan Oliveira for their dedicated service as Executive Committee officers during a few very challenging years. I would also like to thank Melanie Newfield, who stepped in when Melanie Tuffen went on parental leave. Indeed, thanks to their combined efforts, IPRRG hardly missed a beat. As many of you already know, Melanie Newfield will continue to serve as Secretary-Treasurer for the current 2022-2024 term, along with Rose Souza-Richards (Vice-Chair), Tomasz Kaluski (Communications Officer), Jessica Kriticos (Student Representative) and me as Chair. I'm honored to be selected as Chair and hope I can live up to the high standards set by Darren. Fortunately (especially for me!), Darren has accepted our invitation to serve an advisory role as Immediate Past Chair, while Alan MacLeod has agreed to continue serving as our Liaison to the International Plant Protection Convention (IPPC). We owe them a debt of gratitude for embracing these roles!
So, what does IPRRG have planned for 2023? I mentioned the resumption of the webinar series and the EPPO Bulletin special issue, but I'm most excited to announce that IPRRG 2023 will be held in Nairobi, Kenya! With support from Kenya Plant Health Inspectorate Service (KEPHIS) and CABI, this will be the first IPRRG meeting held in Africa. Not only will it feature the activities of one of our "typical" annual meetings, but we intend for it to lead into a subsequent writing workshop where participants will co-develop a proposal to boost African capability in pest risk assessment. This is an idea we had discussed as a group in Poznan in 2019, but then, of course, COVID-19 disrupted our plans. Some details about IPRRG 2023 are still up in the air, including the exact dates, but start thinking about how you can join us in Nairobi in September or October. We'll share more information as soon as it's available.
I think that's probably enough for now. I'm excited to see what IPRRG will accomplish in 2023, and I hope you are, too. In the meantime, if you want to know more about anything I mentioned, just reach out. My goal as IPRRG Chair is to be as open and responsive to our members as possible.
Kind regards,

Frank Koch