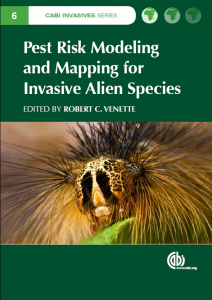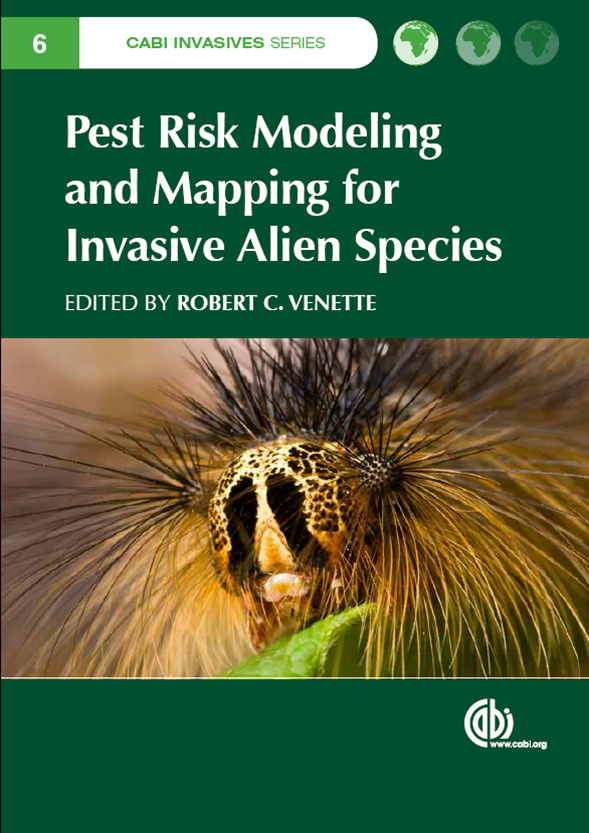 The International Pest Risk Mapping Workgroup is pleased to announce the release of its latest product, "Pest Risk Modelling and Mapping for Invasive Alien Species." The text features 15 chapters which describe useful techniques for the spatial characterization of pest risk. In 2010, we identified the need for more formal training in the practice of pest risk mapping. This book begins to address that need. The text was published in March 2015 by CAB International (Wallingford, UK & Boston, MA).
A PDF of the table of contents is available here.
You can purchase the book from CAB International or Amazon.